Sandy Hill offers a wide range of activities for your retreat...
Outdoor Sports Fields and Equipment
Water Activities
Indoor Activities
Challenge Course
Outdoor Sports Facilities and Equipment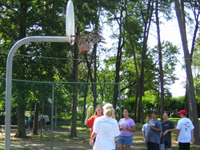 2 Full-size athletic fields:
- Soccer
- Ultimate Frisbee
- Baseball/softball
- Flag football
Sand & grass volleyball courts
2 Basketball courts

5 miles of hiking trails onsite
6 Outdoor tennis courts
Fishing pier**
Swimming Pool
($100/hour includes lifeguards for up to 100 people)


Gymnasium
7000+ square foot air-conditioned and heated space
- Basketball - 1 full court, 1 sideways court
- Volleyball - 2 full courts
- Performance stage
- Indoor climbing wall and ropes course
(coming soon)





---
Challenge Course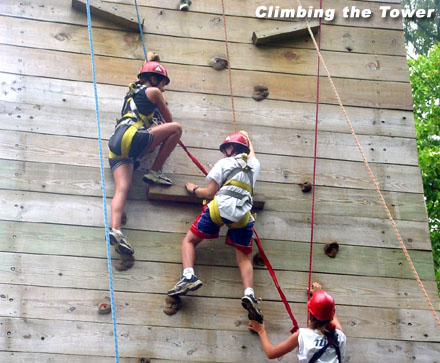 Sandy Hill's offers an amazing opportunity to build confidence, develop teamwork and leadership skills, and have a blast on our world-class challenge course!

This is not your ordinary camp ropes course. Although the low elements are similar to typical camp courses and are an integral part of any challenge course experience, the high elements really set Sandy Hill's course apart.

Designed for high-end corporate team-building events, the high elements on Sandy Hill's course are leaps ahead of typical camp courses. Why?
1) Safety - redundant safety systems, full-body harnesses
2) Participant belay - more involvement from the entire team. Who's holding the ropes for the climbers? The other members of their teams!
3) Teamwork at height - more effective team-building using multiple participants tethered together on a single element. It's not a race...it's about finding ways to work together while you're 30 to 50 feet off of the ground!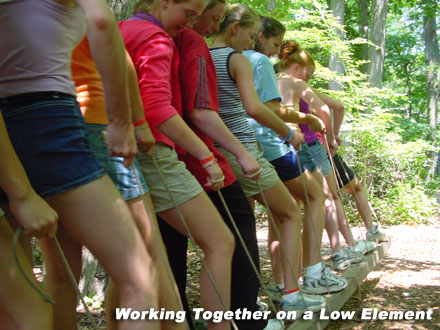 Participation in these events requires safety equipment, strict safety procedures, and specially trained Sandy Hill staff. To use the course, guests pay $7 per person per hour plus a one-time $195 setup fee per group. Although Sandy Hill's facilitators must be on the course for at least 4 hours, that does not mean that all guests are necessarily on the course for 4 or more hours. Most larger groups run stations or rotations as part of their program allowing campers to rotate through the ropes course among the other activities in their schedule.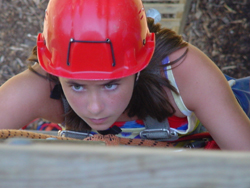 The course is operated under the principles of "Challenge by Choice" which encourages to push themselves and yet never forces anyone to participate in a way that is not comfortable for them. Guests with all different ability and comfort levels can participate on the course together.

Let us help you determine how to use the Sandy Hill challenge course as part of your retreat.