Sandy Hill offers three types of overnight accommodations: rustic cabins, lodges, and bed-and-breakfast style guest rooms.

Lodges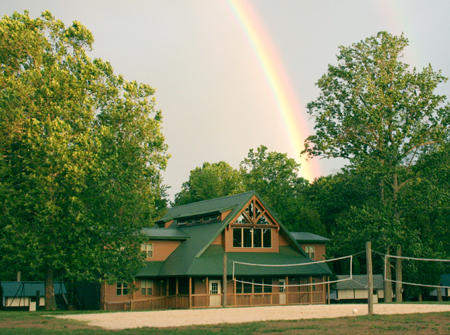 The lodges are modern yet rustic-looking, 4300 square foot, two-story bunkhouses that can each accommodate up to 64 guests.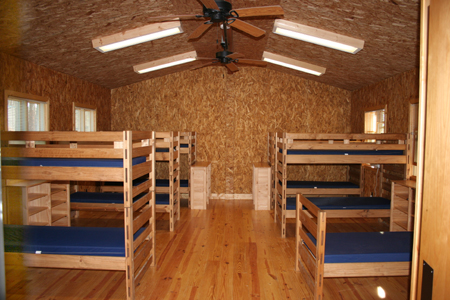 Guests sleep in bunk beds and provide their own linens. The first floor has two bunkrooms for 16 people each, a large common area with a two-story atrium, and bathroom/shower area. The second floor has two more bunkrooms and a second bathroom/shower area. The lodges have electricity, air-conditioning, heating, individual storage cubbies, fans, lights, and modern bathrooms.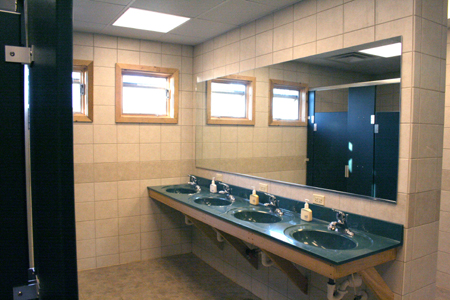 Sandy Hill boasts five lodges built one each year from 2005 thru 2009. Because the lodges can be heated, they can be used year-round. Also, with separate bathrooms on each floor, lodges can be arranged to be co-ed by floor if necessary.









---
Rustic Cabins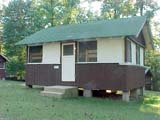 Sandy Hill has 34 cabins that each accommodate ten to twelve campers in bunk beds. Campers provide their own linens. All cabins are outfitted with lights and fans. Because cabins are not heated, they are only available to use from May through September.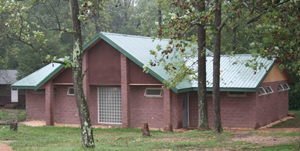 A clean, modern single-sex bathhouse with shower facilities, restrooms, sinks and electricity is centrally located within each of the three cabin areas. For youth groups, at least one adult must sleep in each cabin. Cabins are the most economical housing option and can accommodate around 400 total guests.



---
Special Guest Housing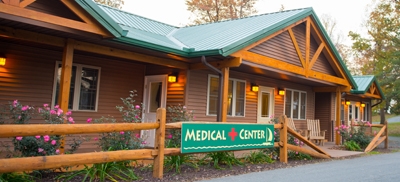 Sandy Hill also has a limited number of bed-and-breakfast style rooms in the Officer's Quarters and Medical Center buildings. These rooms are ideal for special guests like medical staff, speakers, group leaders, senior group members, or any other adults who require more private accommodations. Each air-conditioned and heated room has a private bathroom and 3-5 single beds. Bed linens are also provided.