Eight to ten campers and two or three counselors make up a cabin group. Campers are assigned to cabins by age group and session length, (JV one-week, Varsity one-week, and Two-Week). Sandy Hill honors up to three cabinmate preferences for campers who are no more than one grade apart. Special care is taken to make sure that our many campers without cabinmate preferences are not put in cabins where all the others already know each other.
Campers are served an all-you-can-eat, buffet style breakfast, lunch, dinner and snack each full day at camp. Fresh fruit, the salad bar, PB&J, a deli-tray station or hot bar, and a vegetarian option accompany lunches and dinners. Meals at Sandy Hill have a reputation for being healthy, kid-friendly, and delicious!
Cabins for One-Week Campers
Rustic cabins are furnished with bunk beds, and campers bring their own linens (unless traveling by plane). Cabins have lights and fans, but do not have accessible outlets. Clean, modern and newly renovated bathrooms with shower facilities and electricity are located nearby. All one-week campers live in cabins for their five-night session.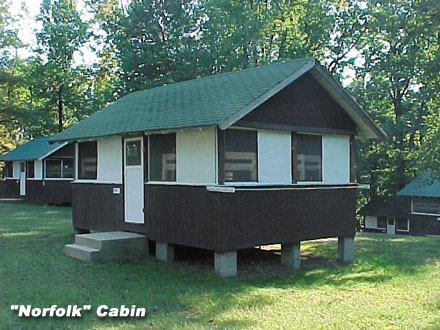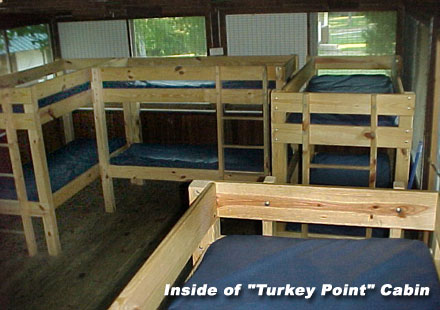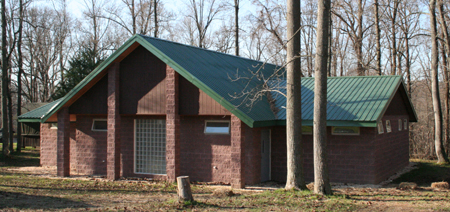 1 of 3 Girls Bathhouses

Lodges for Two-Week Campers
The lodges are modern yet rustic-looking, 4300 square foot, two-story buildings that each house at least 48 campers and staff. The first floor has two bunkrooms for 12-14 people each, a large common area with a two-story atrium, and a bathroom/shower area. The second floor houses two more cabin groups with two bunkrooms and a second bathroom/shower area. The lodges have electricity, central air-conditioning, storage cubbies, fans, and indoor plumbing. All of our two-week campers spend their entire two-week session in a lodge.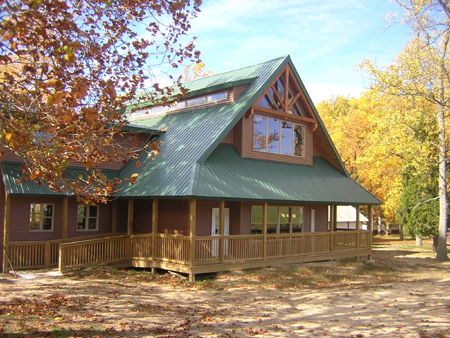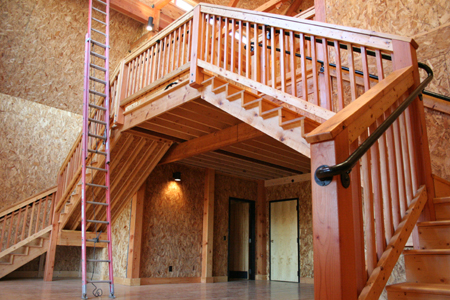 Two-story atrium and gathering space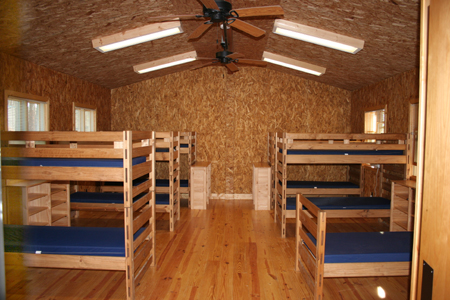 Inside one of the four bedrooms ("cabins") per lodge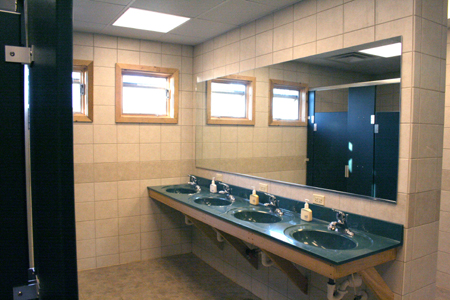 Inside one of the two bathrooms
(showers and changing areas not in photo)